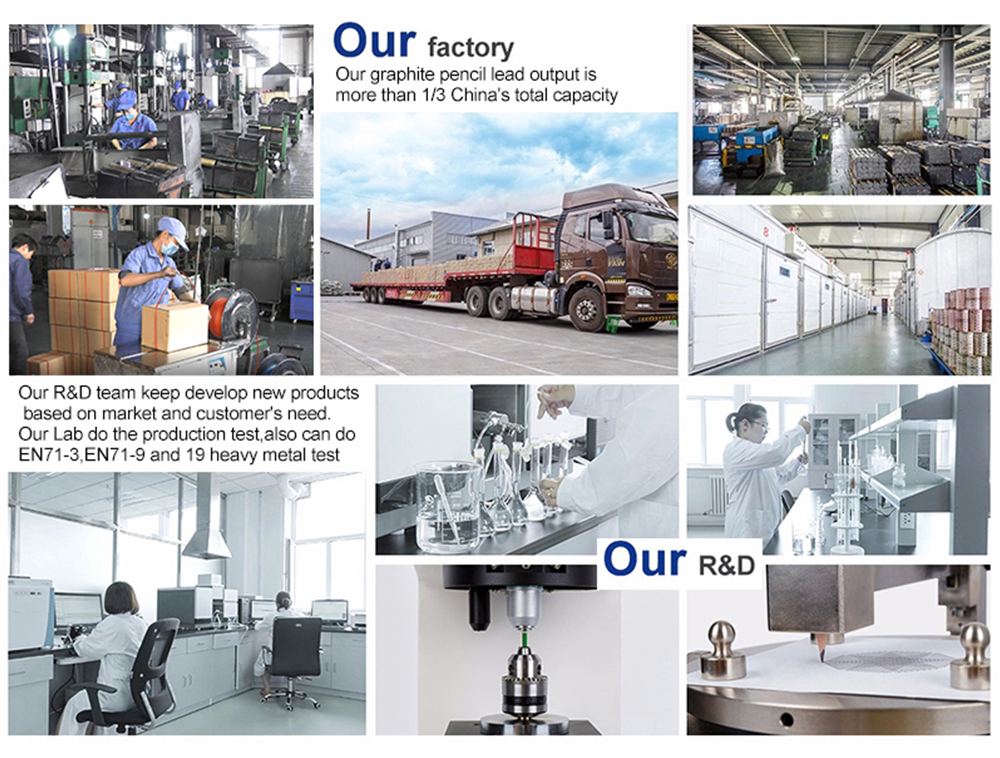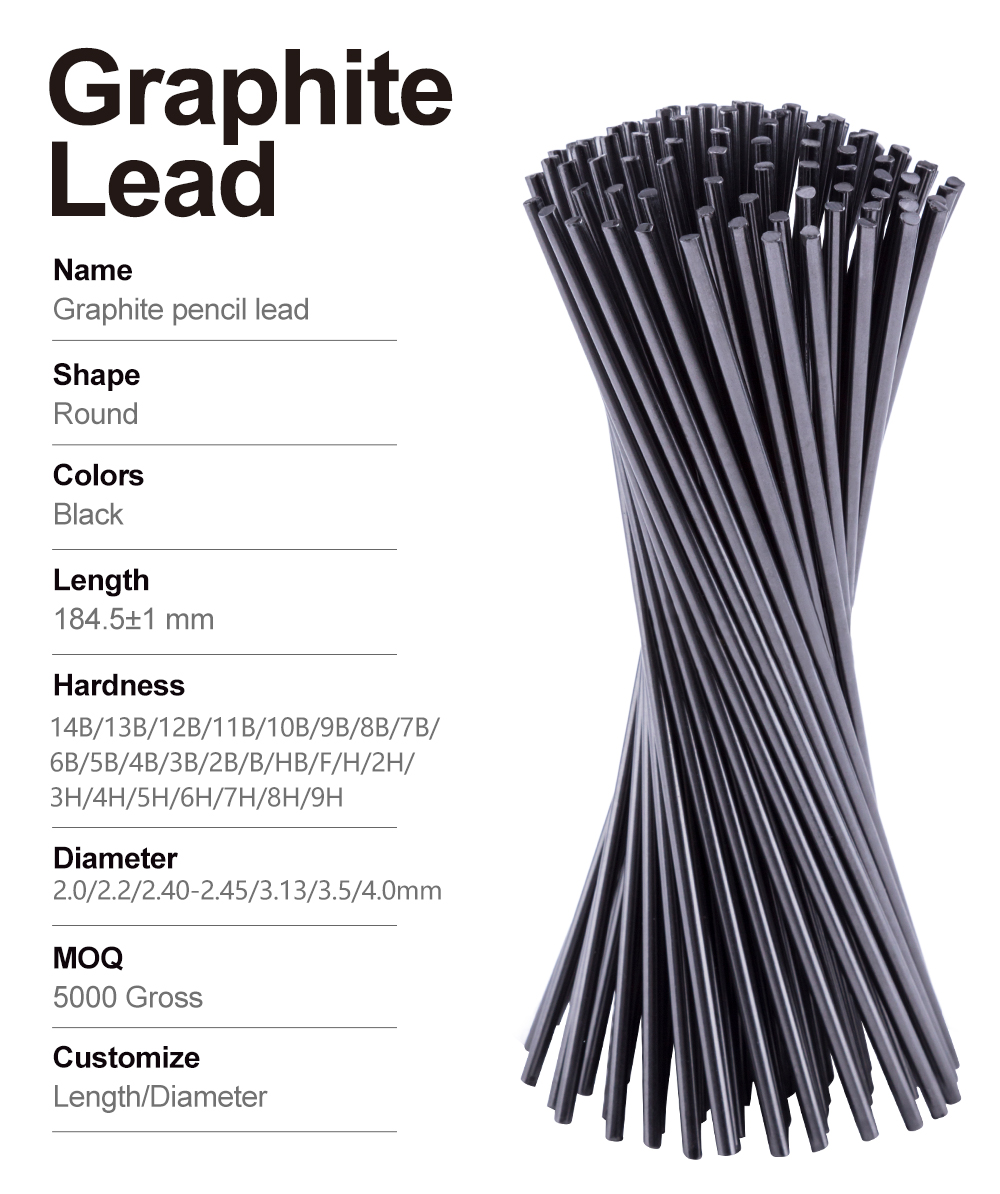 Strict quality control and quality assurance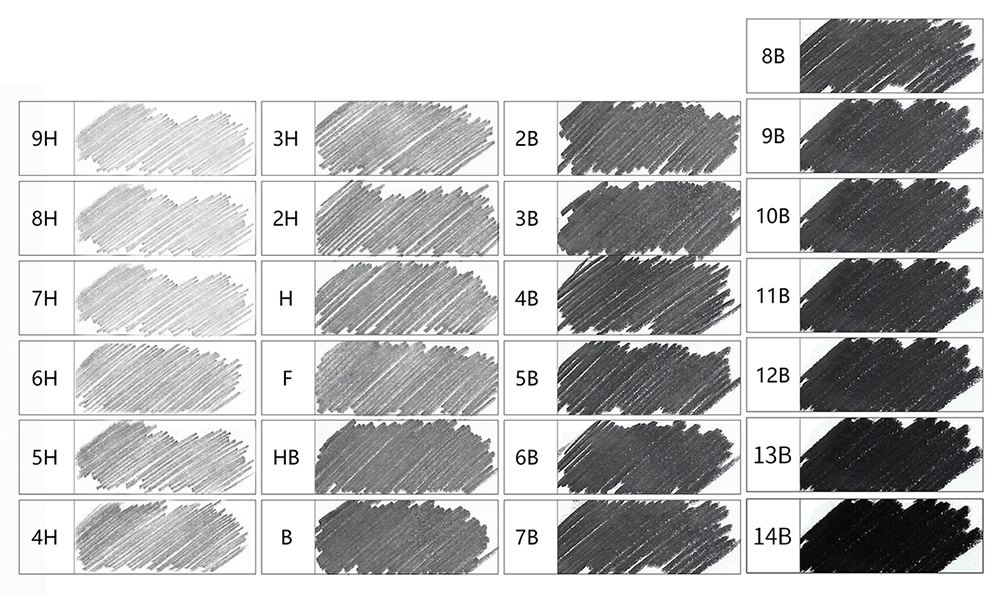 The pencil lead is the most important part of a pencil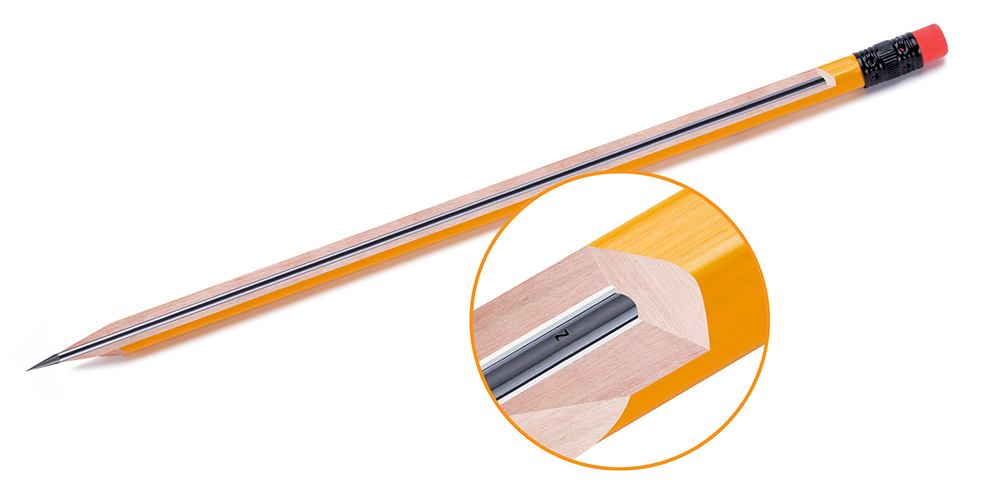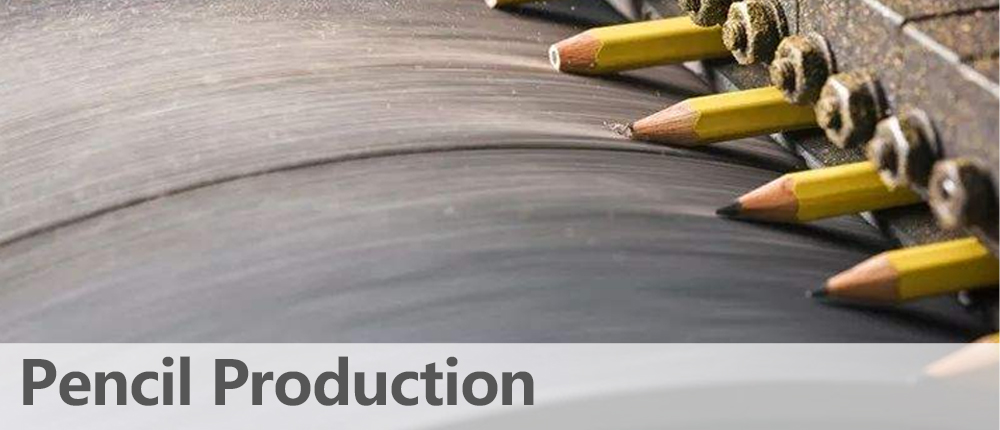 1.Strict quality control, quality assurance, high yield,lower overall cost.
2.Pass the product certification required by various countries.
3.Possess anti-counterfeiting label patents, which can be marked with anti-counterfeiting labels to prevent counterfeiting
4.With a professional R&D team,products are constantly updated and optimized.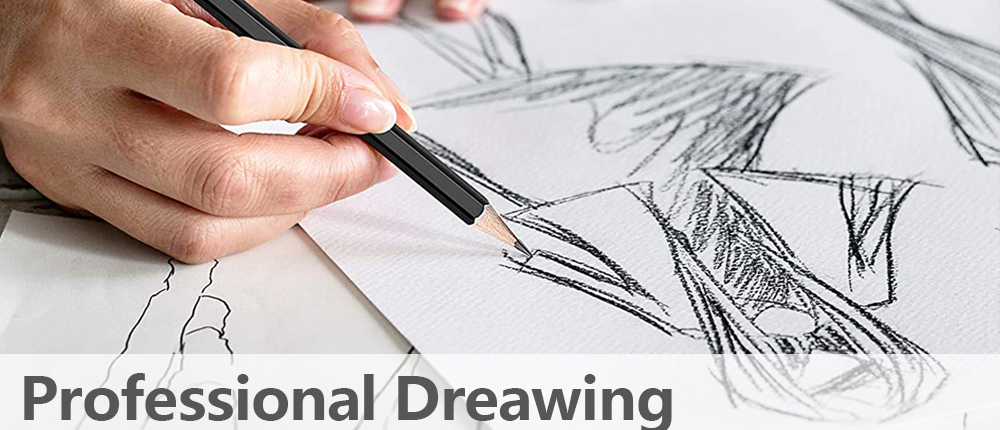 1.The concentration gradient is obvious,and the color gradation is many.
2.Easy coloring, delicate depiction.
3.Not easy to break the tip, smooth painting.
4.Suitable for sketching,detail portraying,light and dark relationship changes, etc.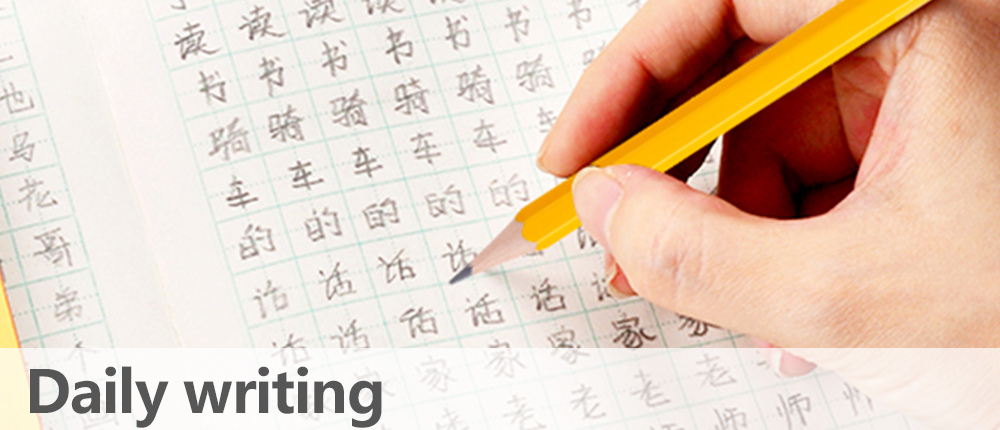 1.The lead has high strength and is not easy to break the tip.
2.Smooth writing,the pencil tip does not scratch the paper.
3.Writing is easy to wipe and modify.
4.Safe use, no harmful substances.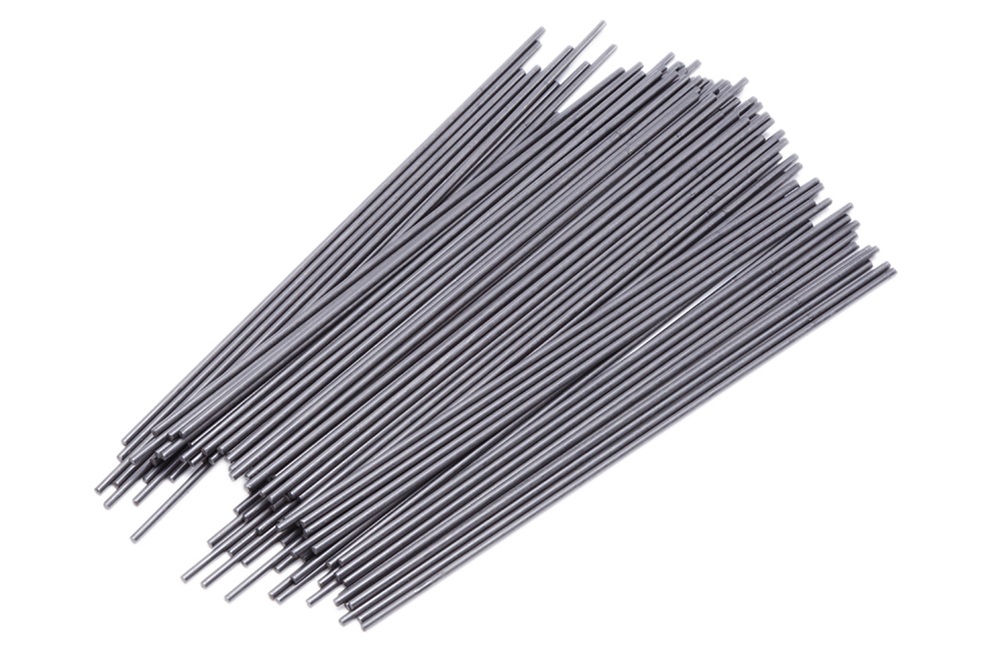 Product certification required by each country,
REACH, PAHS, EN71-3,MSDS,ST2002, etc