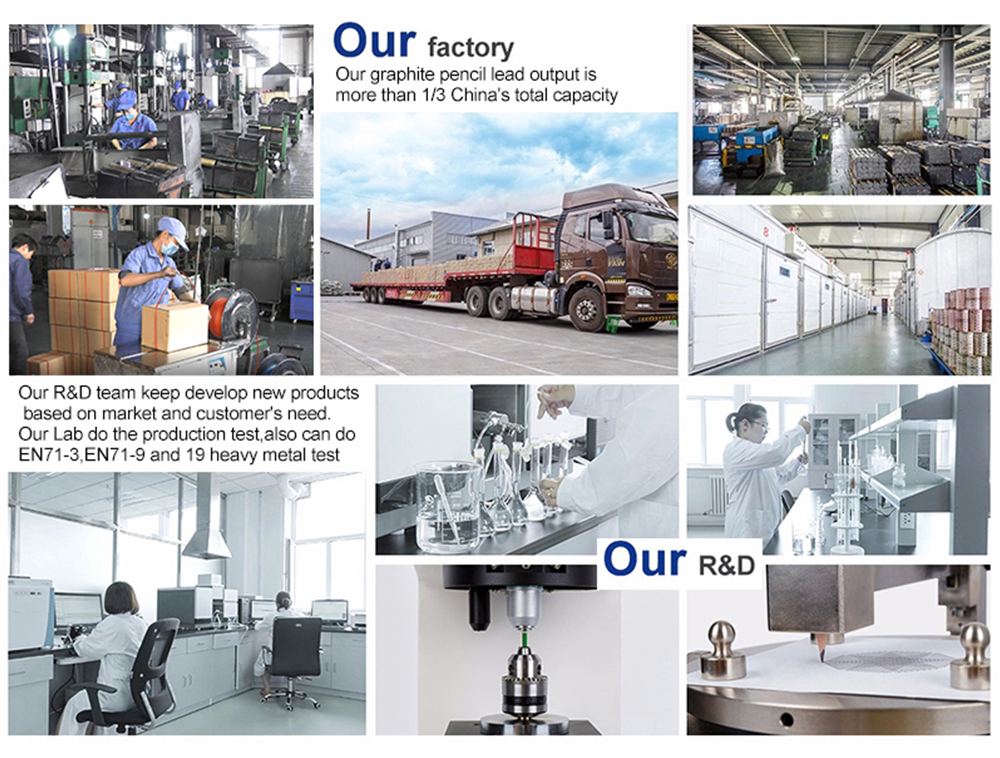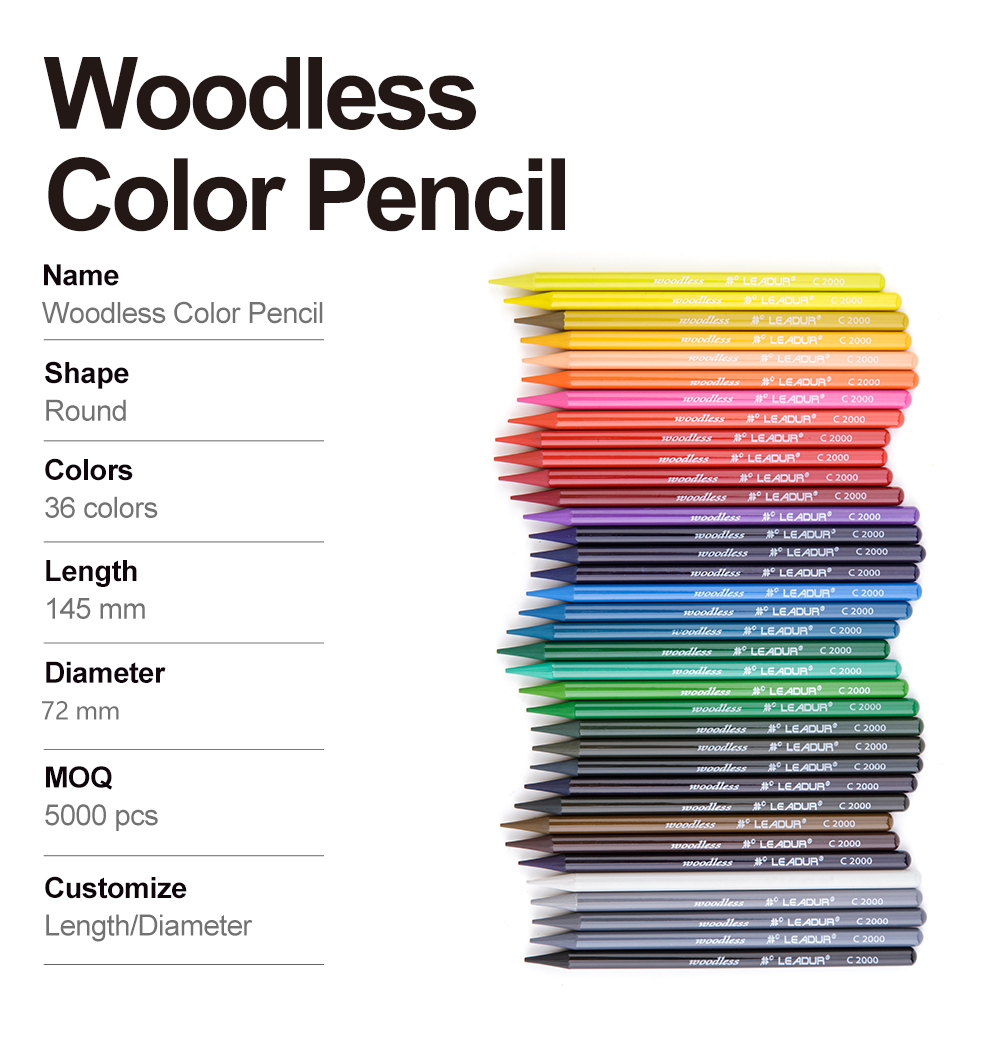 The woodless color pencil is a colored pencil with both beautiful appearance and good
performance. Exquisite one-piece appearance, delicate painting feel, bright refill color.
It was a little heavy in his hand.It is high-end and makes people love it. I think everyone
who sees it will love it, so it can not only be painted, but also a creative gift for others.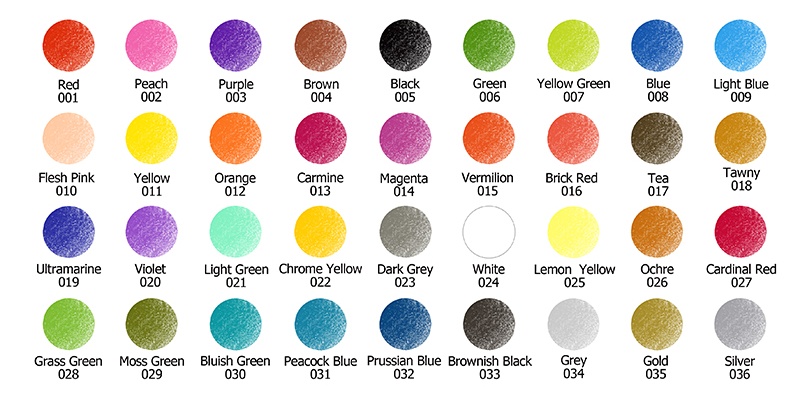 High-quality woodless color pencils with both function and appearance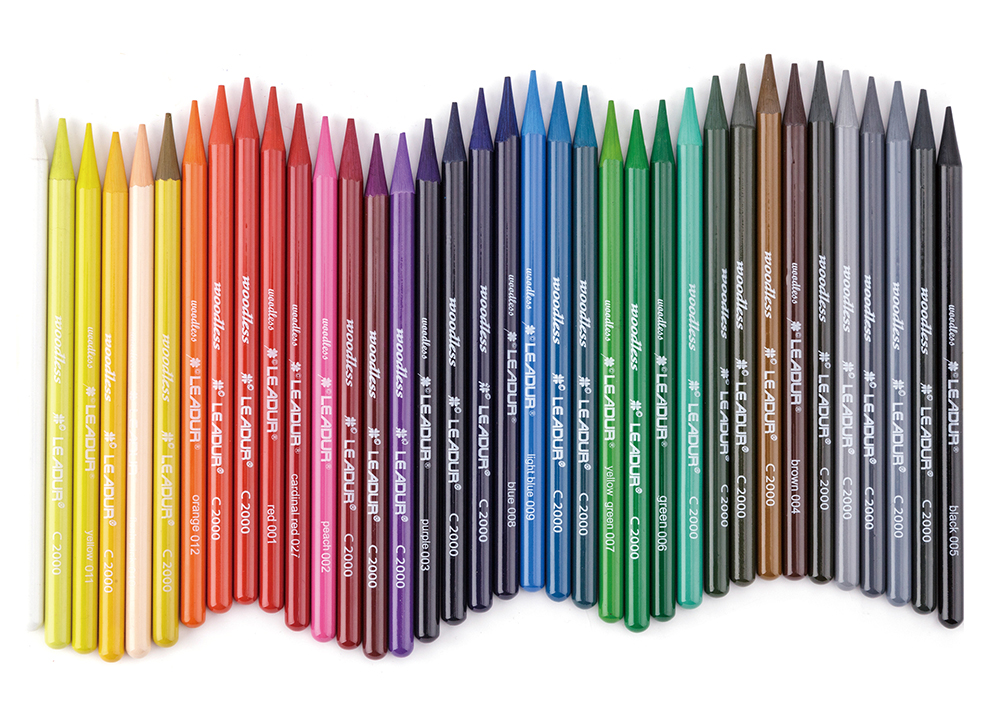 Bright color, easy to color, different drawing power could
easily control the depth of the color.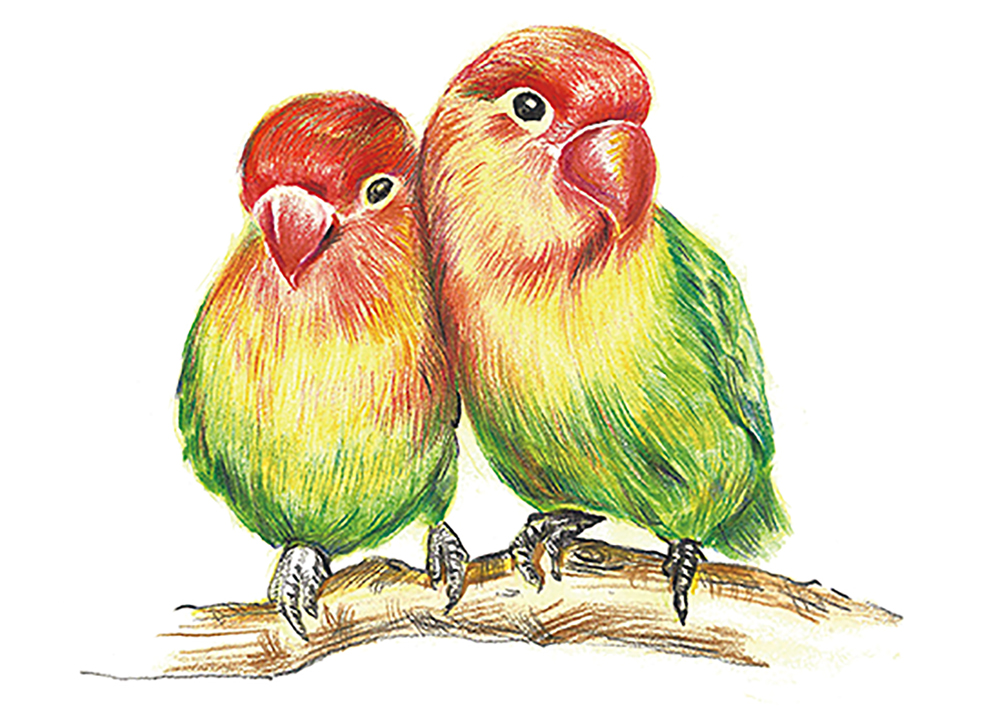 Product Description
1, different with traditional wooden pencil
2, no wood-casing, all stick is graphite lead, which is coated with a thin layer of paint (Environmental, non-toxic paint)
3, dipped top, pre-sharpener
4, 36colors is available
5, top quality drawing color pencil with smooth painting
6, big area of drawing than traditional color pencils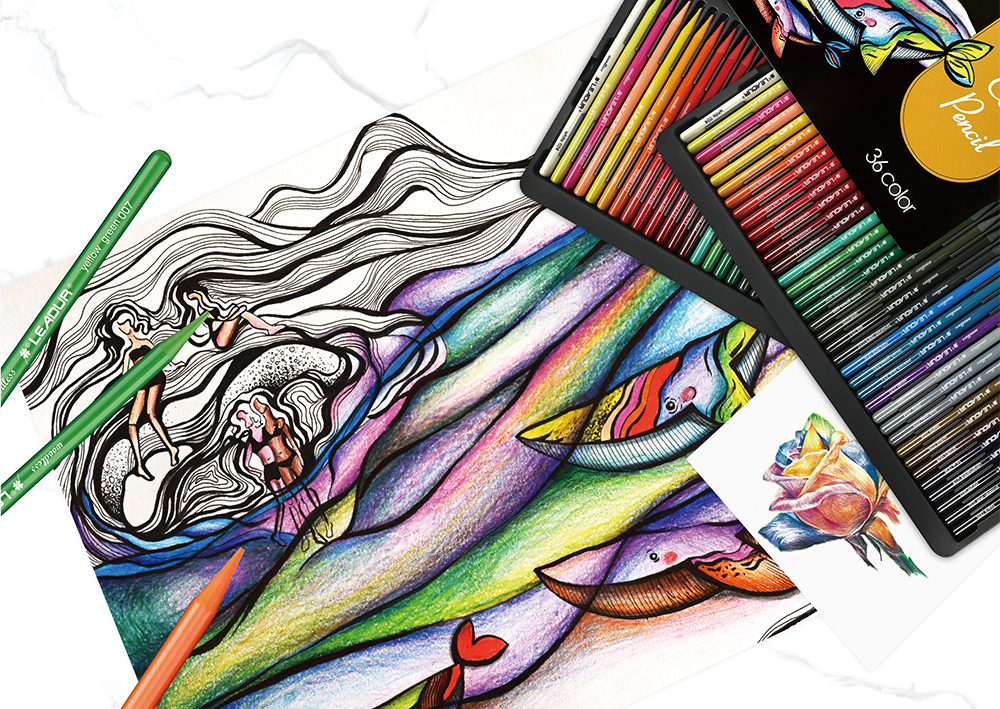 Product certification required by each country,
REACH, PAHS, EN71-3,MSDS,ST2002, etc