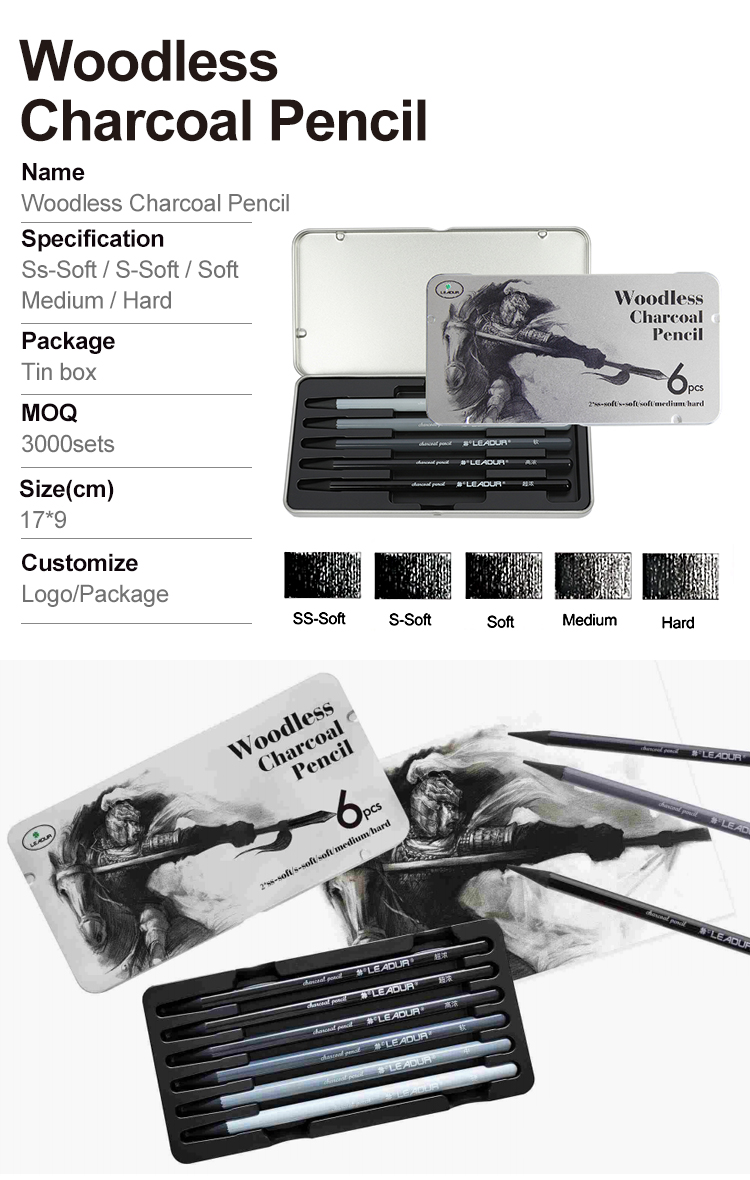 Charcoal pencil is a professional sketching pencil.
Drawing and sketching pencils are rich in expressiveness,
can produce effects quickly, have a strong sense of line strength,
and can also wipe out different texture effects.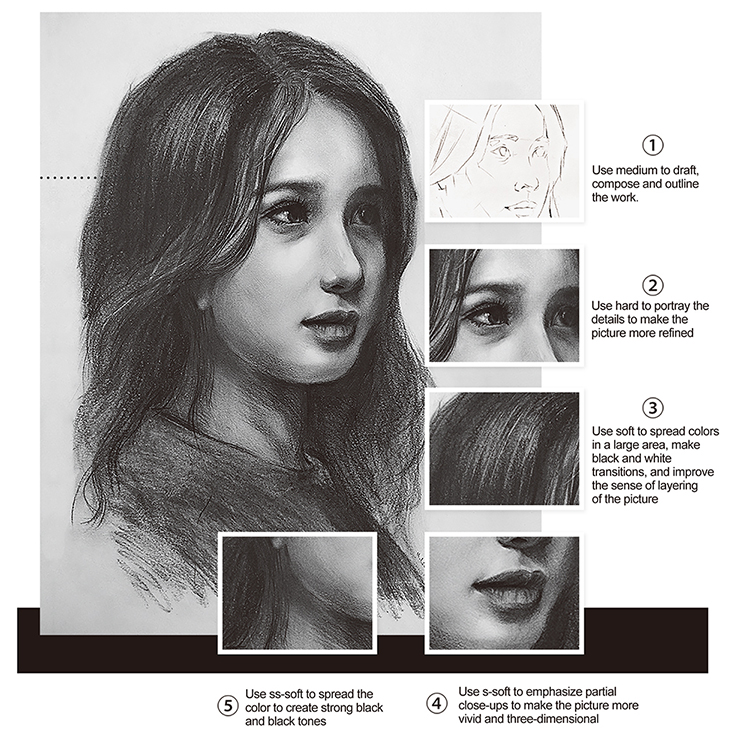 Charcoal pencils on the upgraded markets usually have three concentrations
of soft, medium and hard. In order to make the painting effect better,we have added
two concentrations of high concentration and super concentration to better meet
the needs of painters.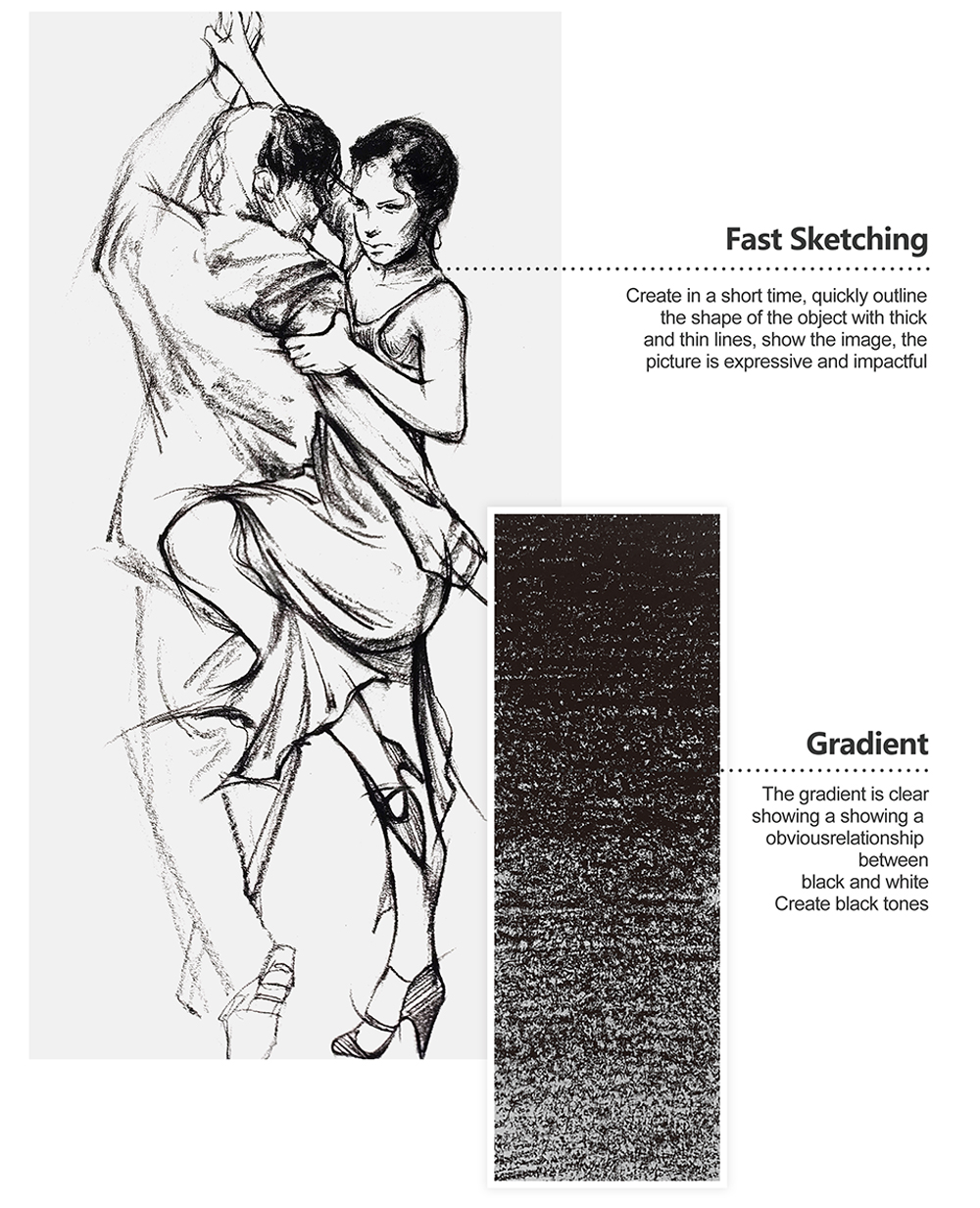 It is the creative technique of quick painting with sudden inspiration. The painter has the inspiration and the idea of drawing, and immediately uses the brush to show the overall picture with the outline of the line. The lines of the paintings are expressive, flexible, and appealing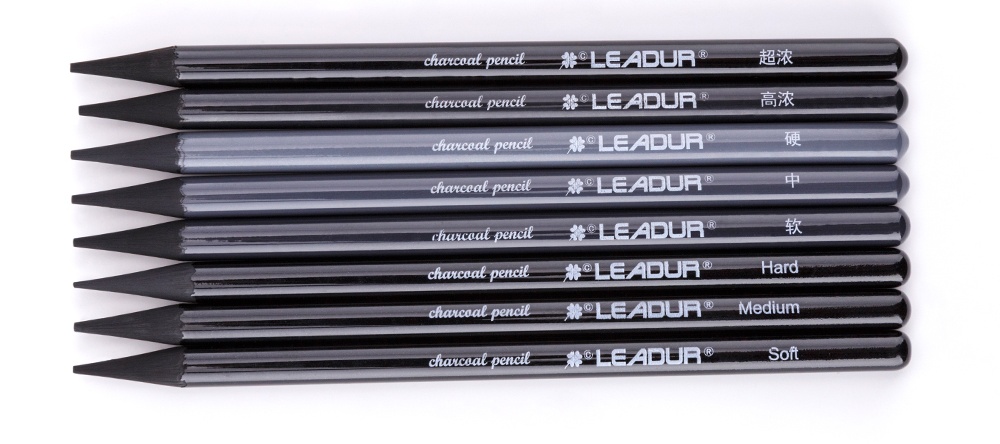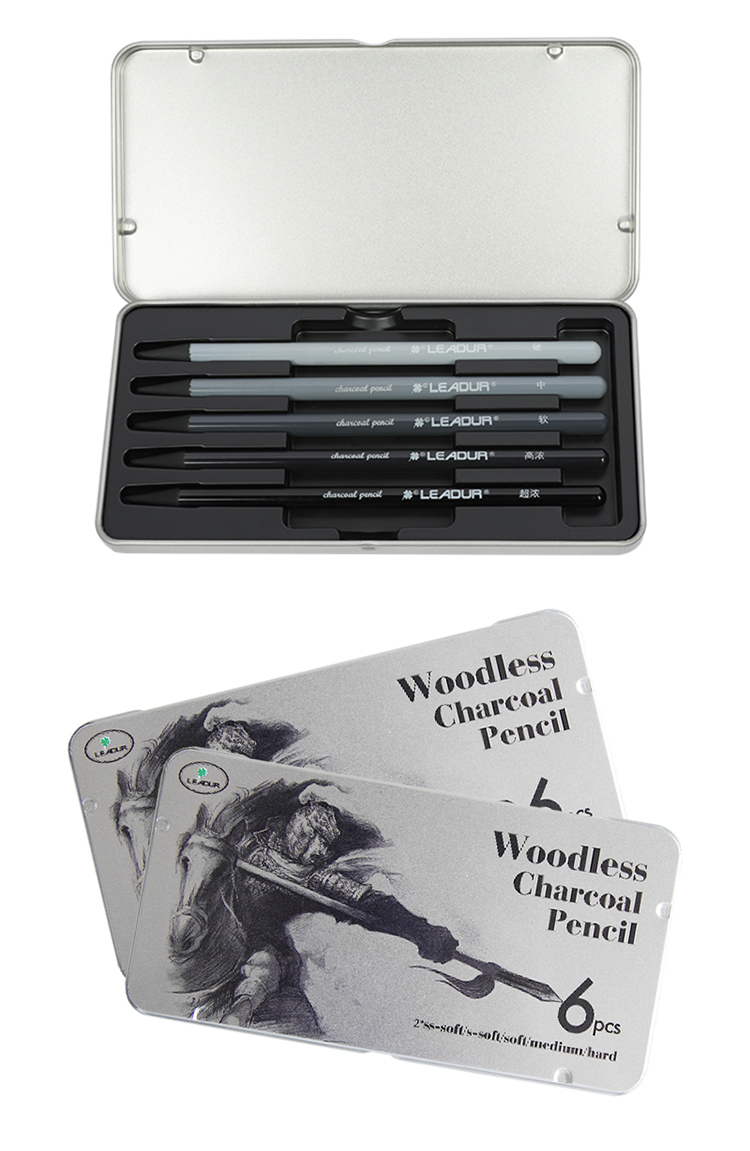 Product certification required by each country,
REACH, PAHS, EN71-3,MSDS,ST2002, etc